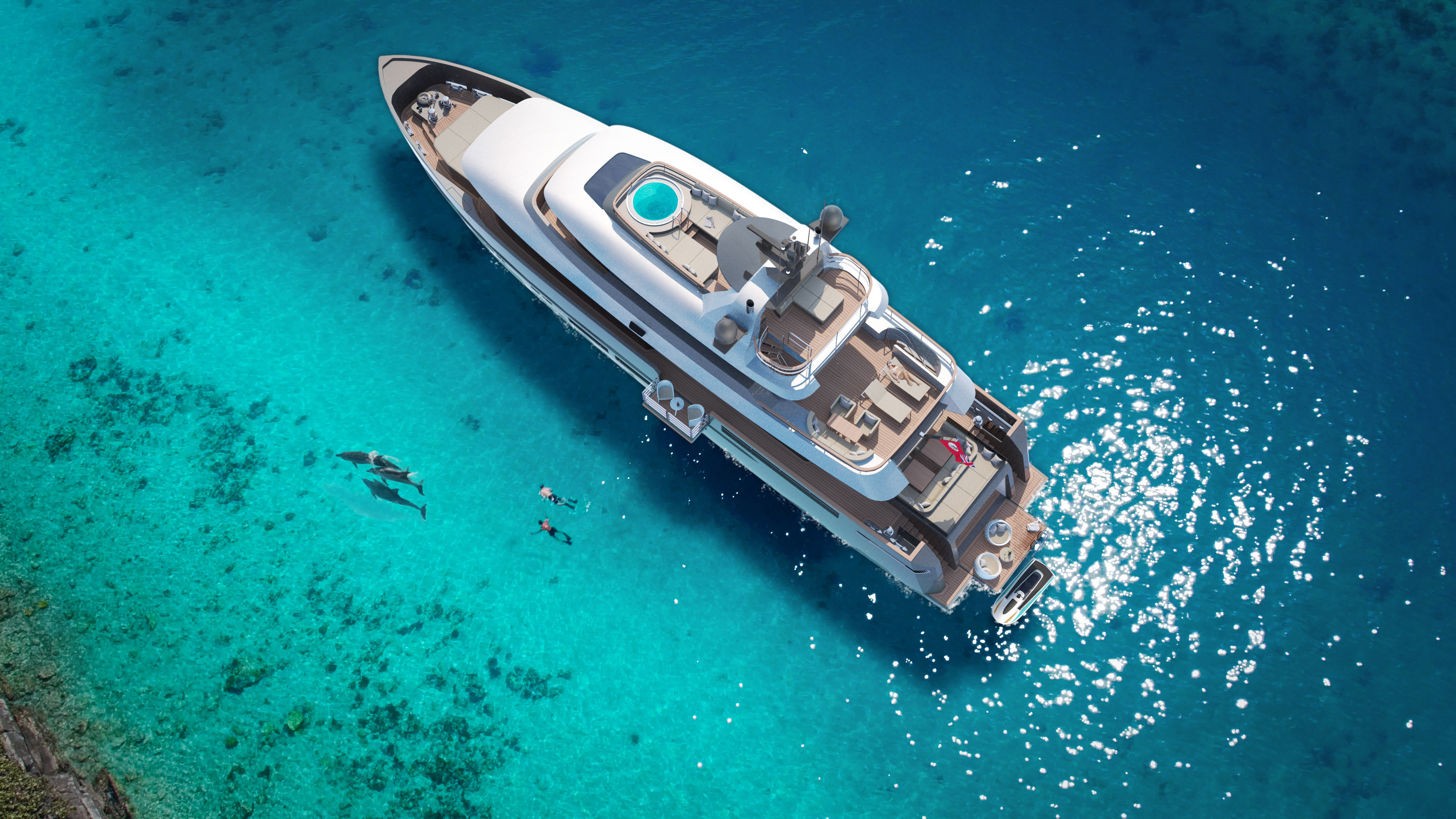 DY121 was developed with Dörries Yachts and MariMecs. 
With its clean lines DY 121 stands out in its class. 
It features 2,2m clear room height and a well organized general layout that reaches the 37 meters full potential. A 2,4m design draft and pod propulsion let you explore even the most remote places. The interior features a private owner's deck, an open salon / dining / kitchen area with sea balconies, a private top deck with bar and whirlpool and a stern beachclub.